Description
SPECS

neck type

Nitro Wizard-7 for Multi Scale 

5pc Panga Panga/Walnut neck

top/back/body

fretboard

Macassar Ebony fretboard

White Step off-set dot inlay

fret

Jumbo Sub Zero treated frets

number of frets

bridge

string space

neck pickup

Fishman® Fluence™ Modern Humbucker Ceramic 8 (H) neck pickup

Active/Ceramic

bridge pickup

Fishman® Fluence™ Modern Humbucker Ceramic 8 (H) bridge pickup

Active/Ceramic

factory tuning

strings

string gauge

.009/.011/.016/.024/.032/.042/.059

hardware color

NECK DIMENSIONS

Scale :

a : Width

b : Width

c : Thickness

d : Thickness

Radius :

DESCRIPTION

SWITCHING SYSTEM

DESCRIPTION

CONTROLS

DESCRIPTION

OTHER FEATURES

Recommended Case

Fishman® Fluence Voicing switch on volume control (push/pull)

Gotoh® MG-T locking machine heads

Luminescent side dot inlay

Schaller S-Locks strap lock pins

Luminescent Ibanez logo
Features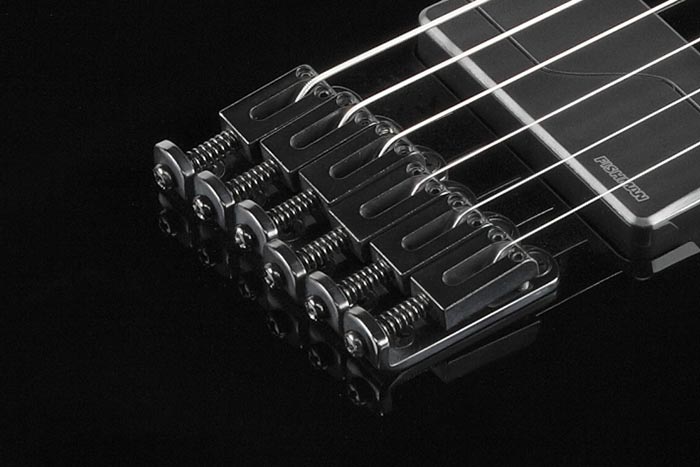 Mono-rail bridge
Designed for both stability and sustain, the innovative Ibanez Mono-Rail bridge minimizes cross-talk between strings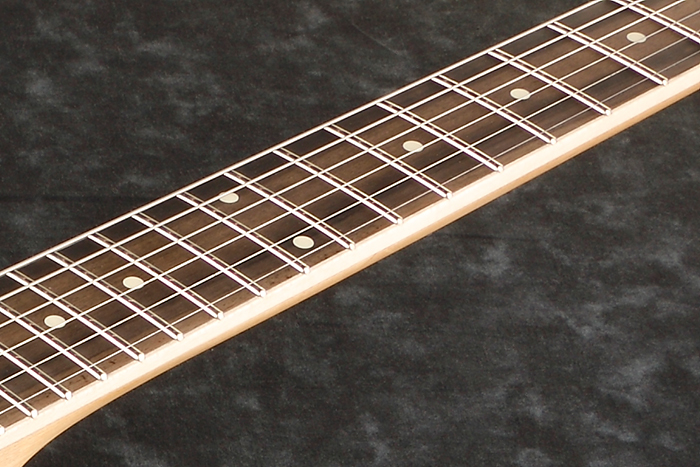 Macassar Ebony fretboard
Macassar Ebony produces tight lows and mid range along with strong attack in the highs and quick response with rich sustain.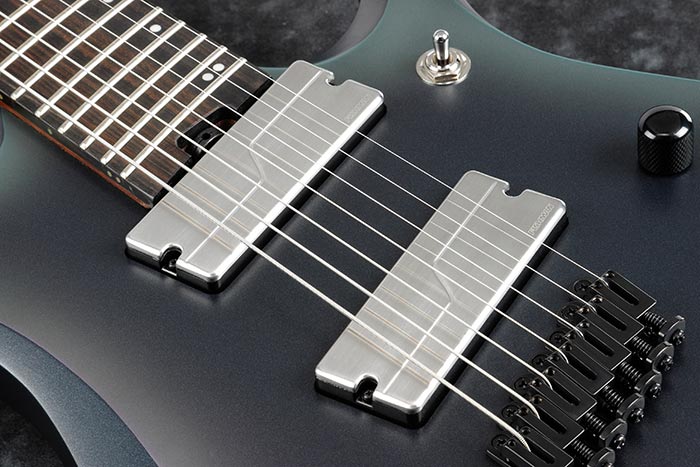 Fishman® Fluence Modern Humbucker pickups
The Fishman Fluence Modern Humbucker pickups provide an aggressive tone and a powerful attack without excess noise.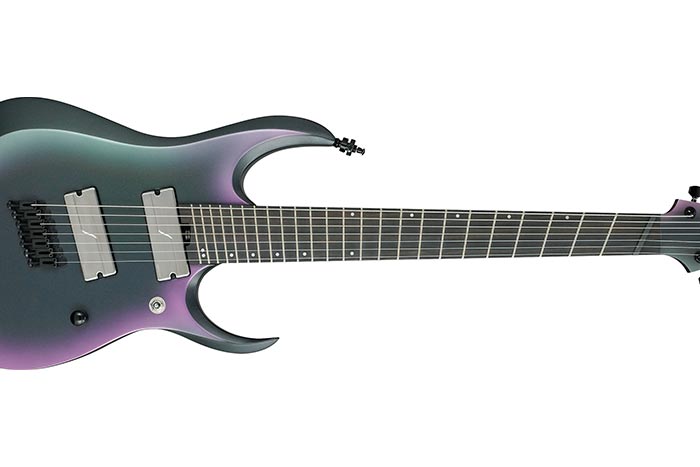 Multi Scale Neck
The multi-scale neck utilizes an equalized string tension, creating a more "open" or "alive" tone that not only expands harmonic complexity, but also offers a more comfortable playing experience.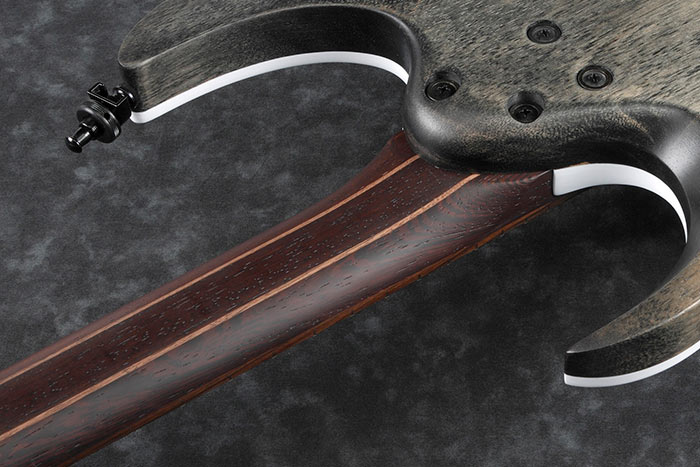 Nitro Wizard 5pc Panga Panga/Walnut neck
Super-thin and ultra-playable Nitro Wizard 5-piece Panga Panga/Walnut neck substantially increases sustain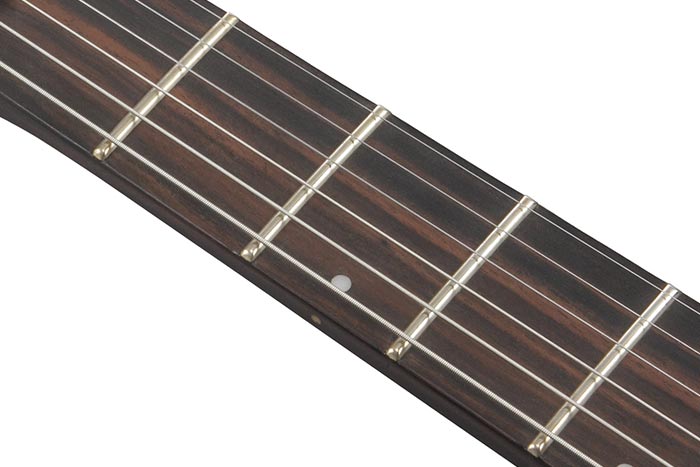 Sub Zero Treated Frets
The Sub Zero treated frets can stand up against the hardest riffing and string-bending.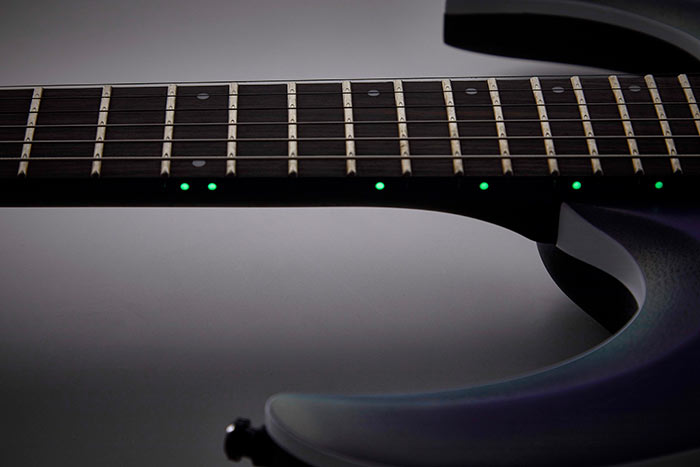 Luminescent side dot inlays
The luminescent side dot inlays make it easy for players to perform on dark stages, matching the dazzling luminescent Ibanez headstock logo.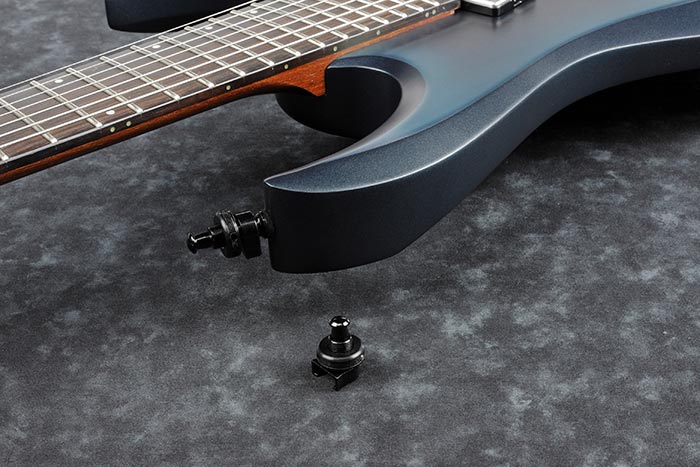 Schaller S-Lock strap lock pins
Indestructible Schaller S-Locks don't fail, even under the toughest conditions on stage.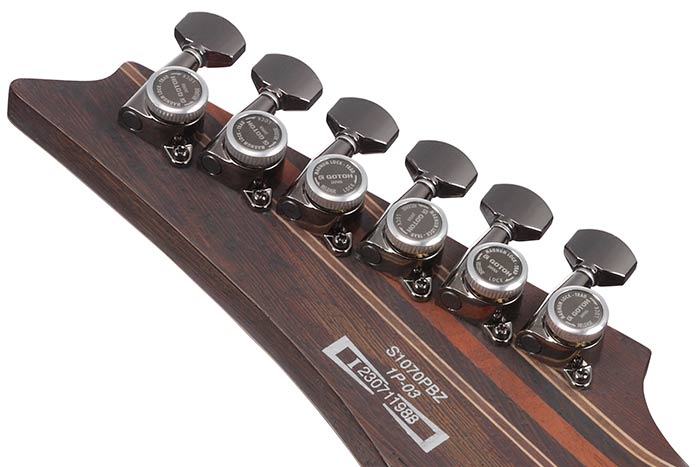 Gotoh® MG-T locking machine heads
The Gotoh® MG-T locking machine heads achieve incredible tuning stability, cutting down string-changing time.